Speaking Dates
An Organized Student = A Less Stress
Parent
+ Student Too!

This hour long power Point Program will cover:
Using a planner
Time managent
Organizing your back pack
Tips for long term projects
The best school supplies to buy and why
This program is geared for parents and students grades 4-12
Come learn with Linda at
Riverdale Library Locate at 93 Newark Pompton Turnpike
Riverdale N.J.
October 2, 2017
7-8 pm
Click here to register for this program
Spend Less Time Cleaning, More Time Reading
What cleaning products work best?

What tools & tricks do professional housecleaners use?

What design changes can reduce maintenance?

Linda was an owner of a residential cleaning business

has over 20 years of experience and has cleaned over 100 homes

Presented at Fairfield Free Public Library
261 Hollywood Ave
Fairfield NJ
Wednesday July 26, 2017
6:30-7:30 pm

Please register for this program so I am sure to have enough hand-outs for all

Register by phone 973-227-3575

Register by email by clicking this link defrank@ffpl.org

Visit the Fairfield Library website http://www.ffpl.org/events-programs/adult-events/

Conquer Clutter

Have you wasted time looking for important papers?




Do you have "important papers" such as receipts, old income tax information, bank statements,
and have no clue how long you should keep them?




Perhaps you have items you no longer want but don't want to throw them way and
have no idea where you could donate them?

Maybe you are overwhelmed by all the papers that come home with your kids from school?

Find the answers to these questions and more at

Conquer Clutter with Professional Organizer Linda Anders
Cleaning with Kids
What are some tips to help get kids to pick up?
What age should I start chores with my child?
Can young toddlers really accomplish chores?
How do parents control the amount of toys?

RandolphTownship Free Public Library
January 23th 2018 *snow date January 24
7:00pm-8:00pm
Register for this program by calling the library
at (973) 895-3559
or by visiting the library's website
Randolph Township Free Public Library

er on line wOrganizing Clothing for Less Chaos in The Morning!

Do you DREAD going into your closet or dresser drawers?
Are your closet and dressers overflowing?
Did the shelf and or rod in your closet collapse from the weight of too many clothes,
yet you have nothing to wear?
Register
for this program by calling the library at 973-835-5044
ww.riverdalelibrary

Organized for The Holidays
Sick of the chaos and craziness? Thanksgiving a rush?
Realizing that you only have 4 gifts for Hanukkah and not 8!
Wrapping on Christmas Eve and find 12 rolls of scotch tape and not enough wrapping paper?
This hour long power point program will help make the holidays a time of joy and contentment
by organizing now, for peace later
.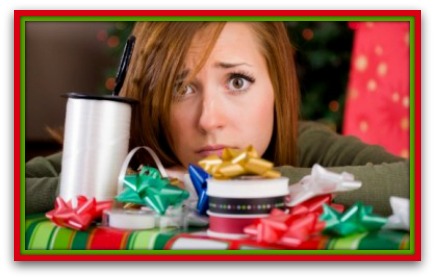 Organized for Weight Loss
alellibrary.org
---
Customized Speeches for Your Venue Available
Clean Out Your Closet, Cleaning Out Your Life

- custom made for Fox Rothschild Women's Initiative

Mentoring Moms